Living Our Faith, Building Our Community
We love our new parish center and we thank you for your support!
We are on target to pay off the parish center loan early. We are more than halfway there!
Our goal of $2.5 million will save our parish $1 million in loan interest.
So far, we have raised over $1.317 million in combined pledges and donations since September 2013. Thank you to everyone!
No amount is too small. You may choose to make a pledge over multiple years for any amount. We appreciate your generosity, and most especially need your prayers.
Did you know that you are also contributing to the Debt Reduction Campaign (DRC) by enjoying the many activities here at the parish? Several ministries host events in which proceeds go to DRC.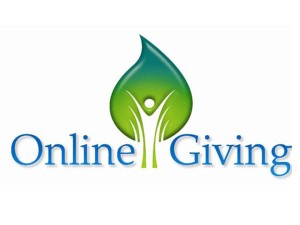 To Print Out a Pledge Card
(Please enclose your printed pledge card in a sealed envelope.  You may leave this in the offering basket during Mass or mail it to Betty Vogel 6628 Santa Isabel Street, Carlsbad CA 92009).  For more information, email BettyV@seschurch.org or call 760.607.5016.
 Information for Special Memorial Gifts
 Information on Stock Transfers
Stock Donations
A gift of your securities, including stocks or mutual funds, is an easy way to make a gift. By making a gift of your appreciated securities, you can avoid paying capital gains tax that would otherwise be due if you sold these assets. Contributions are deductible for tax purposes. There are no transaction fees or other costs and the full value of the sold securities benefits the parish, school or other Catholic charity you select.
More importantly, the question you may want to consider is this: Have I been blessed with many gifts and am I inspired by Gospel teaching and my Catholic values that charitable giving is a profound and joy-inspiring expression of love and gratitude? How can I live out my Catholic values and put them into action for the greater good of the community? Your stock contribution will help you live out your Catholic values and benefit your parish or school at the same time.
For more information on making a gift please visit our diocesan website at www.sdcatholic.org and click on Giving – Stock Donations at the top of the website. Or, you may contact the Office for Stewardship, Manny Aguilar, at 858.490.8294 or call Merrill Lynch, the Diocese's broker, at 800.844.0720.
Please share with your network.