Children's Worship During 9:30 A.M. Sunday Mass
Ages 1-3: Drop off Nursery (in front of the Church).
Ages 4-5: Drop off Pre-KN/Kindergarten (in Parish Center). A program that shares the Good News in an active environment.
Ages 6-12: Children's Liturgy of the Word (during Mass). Presents the Sunday's Bible readings on a children's level with stories and song.
Religious Education 1st-6th grade
Classes for Kindergarten thru Grade 6 are held on • Sunday morning Mass at 9:30 am -10:30 am • Mondays and Wednesdays at 4:00 pm – 5:15 pm. Location: Parish and Conference Centers during the traditional school year. Home Study is available for 1st-6th grade.  
Sign up here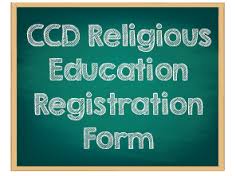 Below are the sheets we use in the Religious Education program to review prayers and knowledge with students as they prepare for the sacraments. Please download these PDF files to guide your child.
First Eucharist
First Eucharist is received in the second grade after a two year preparation. First Reconciliation precedes First Eucharist.
Below you will find two videos for the sacrament: • How to receive Communion
May Crowning 2017
First Reconciliation and First Communion for Older Children
Baptized children in grades 3-6 may prepare for First Reconciliation and First Communion and become active members in our faith community! If your child has not been baptized, please refer to RCIA for Children.
For more information, call Religious Education Office
Patty Mann, Director of Catechetical Ministry, PhD
760.607.5014
PattyM@seschurch.org
Betty Vogel, Religious Education Administrative Asst.
760.607.5016
BettyV@seschurch.org
The Religious Education office is located at the one story Conference Center. Office hours are Monday, Tuesday, Wednesday and Friday from 11 am to 3 pm (the office is closed on Thursday).
Summer Vacation Bible Camp held last week of June. A fun way to share Jesus. 9:30 am – noon.
Share our Religious Education class with your network.