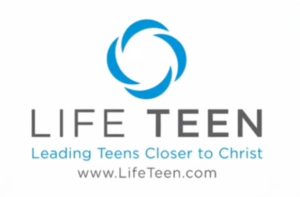 Follow @SESYouthMinistry on Instagram
Download Life Nights Class Description (updated Aug 2017)
Download Main Calendar (updated Aug 2017)

• 15 Life Nights held Sundays (twice a month) from 6:30 pm – 8 pm
Large group setting with CORE leadership team and small group discussions, music, ice breaker
• 19 Chosen Classes
– Year 1: Mondays 6 pm – 8 pm
– Year 2: Tuesdays 6 pm – 8 pm
• Requirement for Confirmation
– Year 1: Attend 7 Life Nights/year and 12 Chosen Classes over 2 years.
– Year 2: Attend 7 Life Nights this year and 5 Chosen Classes this year. Attend Retreat April 27-29.
– Serve the Church or the community in a meaningful way for 10-15 hours.
Please contact ColeH@seschurch.org for more information.
• Sign up to receive Parents for Teens newsletter , a new ministry supporting teen ministry and events.
Saint Elizabeth Seton Youth Ministry is currently expanding in its high school ministry. It currently offers a thriving, Christ-centered, community-minded Life Teen program on selected Sunday evenings, 6:30 – 8 PM. SES Life Teen is open to all high school students, Freshman – Senior, whether or not they are members of the parish. All students are welcome to experience an "SES Life Night" for one night, and if a student desires to return, a release form must be filled out by the parents that will cover the entirety of the school year.
A weekly youth group gathering called IGNITE will be held on selected Wednesday evenings. Please refer to the Events section of our website for more information.
Sacrament of Confirmation
Saint Elizabeth Seton offers a dynamic program to high school Confirmation students, utilizing both Life Teen and Ascension Press' Chosen program. Students will need to attend a combination of Chosen classes, held during the week, and Life Nights, held on Sunday evenings, over the course of two years. Confirmation students will be aided by incredible CORE team leaders and a youth minister who is excited and ready to lead them in their faith journey.
Why do I need to be confirmed?

Confirmation, a sacrament of initiation, establishes young adults as full-fledged members of the faith. This sacrament is called Confirmation because the faith given in Baptism is now confirmed and made strong. During your Baptism, your parents and godparents make promises to renounce Satan and believe in God and the Church on your behalf. At Confirmation, you renew those same promises, this time, speaking for yourself.
Share our Faith.