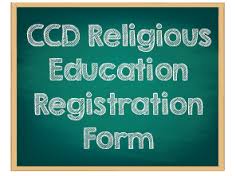 Please contact PattyM@seschurch.org for K- 5
and WillM@seschurch.org for Middle School 6-8 and High School students 9-12.
Religious 

Education Registration

 is a Two-Step Process.
Registration opens August 1,2020
Please contact PattyM@seschurch.org or call 760.607.5014 BEFORE filling out the form if you fall under one of these categories:
1. If your child is seven years old or older and has not been baptized, or older than second grade and has not received First Communion.
2. You would only like to sign up for Religious Education class but not interested in becoming a parishioner at this time.
To register your child/children for Religious Education (K through Confirmation). Please follow the steps below.
Step 1 – Register Your Family in the Parish
NOTE: You may skip this step if you are a registered parishioner of St. Elizabeth Seton or if your child or children attended Religious Education last year. If you do not with to register as a parishioner at this time and only with to sign up for RE class, please contact PattyM@seschurch.org before you proceed.
To complete this step, CLICK HERE.
When you are finished, close the registration window and go to Step 2.
Step 2 – Fill Out the Family Registration Form That Applies to You
If your child or children will be attending SES Religious Education classes for the first time, CLICK HERE . (Please also see the IMPORTANT note below.)
If your child or children attended SES Religious Education classes last year, CLICK HERE.
Upon completing and submitting the applicable form, you will be directed to a secure FEE ORDER page to pay by credit or debit card. Registration is not complete until we receive full payment. If payment is delayed, registration will be delayed. Payment is for RE classes for September 2020 through May 2021. Payments are NOT tax deductible.
IMPORTANT: A child that is new to the Religious Education program must have a copy of his or her baptismal certificate on file with the church. You may scan the certificate as a PDF or take a photo of the baptismal certificate and attach it to an email to PattyM@seschurch.org. Please make sure the image file clearly captures the entire document. Paper Registration Forms for Religious Education are also available for pickup at the Parish office (Monday-Friday 9 am – 1pm ). Please scan and email to PattyM@seschurch.org (registration is not complete until baptismal certificate (if applicable) and full payment is received).
By registering your child, you give your consent to receive Flocknote emails and texts from Patty and Will regarding classes and events.
Religious Education Fee 2020-2021
Through August 15th-
$50 for preschool (3-4 years old)
One child: $100 • Two children $130 (total for both children)
•  3 children or more $150 (total for all children)
After August 15th- $50 for preschool (3-4 years old)
One child: $120 • Two children $150
• Three children $170
• Supplementary Fees will be assessed in the Spring for Confirmation Year 2 Students ($30 for Confirmation 2 Hybrid model and $55 for Confirmation 2 Fully Online Independent Study) and for First Communion Year 2 Students (TBA).
Class schedule:
3-4 year old Sunday 9:30 am Mass
K-5 Sunday 10:45 am – noon (Hybrid Model)
K-5 Sunday Family Model
Gr 1-5 Fully online (sorry, no K online program at this time)
K-5 Monday 4 pm – 5:15 pm (Hybrid Model)
Gr 6-8 (online or hybrid)
Confirmation Year 1 (online or hybrid)
Confirmation Year 2 (online or hybrid)
Download K-5 calendar (updated July 23, 2020)
Calendar for Middle School and Confirmation will be made available once we finalize registration. Class size and choice of online or hybrid will determine our schedule.
---
For more information: For K-5 program  Patty Mann PattyM@seschurch.org 760.607.5014
For Middle School (Gr 6-8) and High School Will Mueller WillM@seschurch.org 760.607.5018
Please share our program with your family and friends.