---
Website viewing here may deliver sporadic broadcast
For best viewing, we recommend YouTube Live or Facebook Live
Resources
• Fr. Michael's Weekly Reflection

• If you are unable to participate in live stream Mass, Spiritual Communion Service at Home helps us build our domestic church, which is the family. This ceremony needs only a Leader and one or two Readers and is geared to the active participation of all members. It is based on the Sunday liturgical readings and includes reflections and elements of the Mass for maintaining our union with the Holy Sacrifice itself. This prayer service is not a substitute for Mass! It is not a sacrament. It is a sacramental, which sustains us during our time away from the full grace of the sacraments.

• Download weekly bulletin
• Magnificat is free online for a limited time. Printed copies are available at the narthex.
• The Carmelite Sisters and Staff at Sacred Heart Retreat House are hosting complimentary virtual weekend retreats, offering 5 spiritual audio conferences, interspersed with videos, links to sacred scripture, musical meditations and prayers by the Carmelite Sisters. These talks are geared to help us grow in faith, hope, and love. All are welcome to join. Since its inception in late March, thousands of people have participated from six of the seven continents! For more information, please visit
SacredRetreatHouse.com
free virtual weekend retreats
Email your questions or feedback regarding online Mass to RebeccaS@seschurch.org

To receive email notification for Live Stream Mass, enter your email address below. If you are already receiving the email notice, there is no need to submit it again.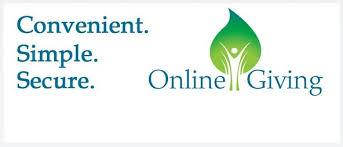 St. Elizabeth Seton Catholic Church Corona-Virus/COVID-19 Response
Click here to learn more...
Dearest Parishioners,
During this time of the Coronavirus pandemic, no doubt everyone's life has been subject in some way to the disruption it has caused. We endure in faith through it all.
Even though we may not be assembling together, we remain united across our homes and communities as one Body of Christ in communion with each other and with God.
St. Paul told the early Christian communities that the Father of mercies, "encourages us in our every affliction, so that we may be able to encourage those who are in any affliction with the encouragement with which we ourselves are encouraged by God" (2 Corinthians 1:4).
In that same spirit, we pray for every single person throughout the world who has been infected by the virus and particularly for the sounds of those who have died. We also pray for protection for ourselves and our loved ones and a swift end to the pandemic everywhere.
As you know, for the foreseeable future, all public Masses in our diocese have been suspended or obligation to attend Mass has been made optional. Please know that all priests continue to celebrate the Holy Sacrifice of the Mass in private for all parishioners and their intentions. The grace of the Mass has not been cancelled!
During the period of time where we cannot physically attend Mass, however, we must be extremely diligent in maintaining our connection to the Eternal Sacrifice.
To that end, I include here one way of staying in touch with the rhythm and grace of the liturgy, even while not in church. The attached program Spiritual Communion Service at Home, is a beautiful and simple way to access the elements of our regular Mass while "in exile" from it, so to speak. This type of informal prayer service has a rich and varied history in the life of the Church.
This
Spiritual Communion in Service
is based on the Sunday liturgical readings and includes reflections and elements of the Mass for maintaining our union with the Holy Sacrifice itself. Needless to say, this prayer service is not a substitute for Mass! It is not a sacrament. It is a sacramental, which sustains us during our time away form the full grace of the sacraments.
It's purpose is to keep the fires of faith burning in our hearts, preparing us for the moment when we can return from our "exile" and embrace the fullness of the community Mass once again. We plan to send you a new
"Spiritual Communion Service"
each week while the pandemic continues. (To receive this via email please provide your email address below under Receive Parish Newsletter).
Please also remember to continue to support our parish, which still operates in numerous ways in dire circumstances (visiting the sick, responding to emergencies, etc.). Those of you familiar with online giving, may
click this link
to take you directly to the parish's online giving portal.
On behalf of the clergy and staff of our parish, I want to assure you of our ongoing prayers and support for your and your family in this time of crisis. We will get though this and come together as a parish family once again around the table of the Lord!
With deepest respect,
Rev. Michael Robinson
Pastor
March 20, 2020
Updated: March 21, 2020. We will post updates as they become available.
Because of lockdown order
● The church and office will be closed until further notice.
● The obligation to attend Sunday Mass is dispensed until further notice.
● The gift of special indulgences is granted to the faithful.
Read more
● Donation envelopes may be mailed in, or you can set up
online giving
. We appreciate your generosity to help offset the loss of the regular Sunday donations.
● Please share with others to "like" and follow our
Facebook group
— for an update. Visit this website to get the latest information.
● A weekly liturgy guide and newsletter will be distributed via email, so please be sure that we have your correct email address. Check our website for a way to register to receive notifications (bottom page under Receive parish newsletter).
● An online version of
MAGNIFICAT
will be available temporarily for free to everyone so you can pray at home.
● Thank you to the generosity of our parishioners, you have free access to movies and books
Formed.org
. Great time to watch movies with your family.
Thank you for your cooperation.
Click to show less text.