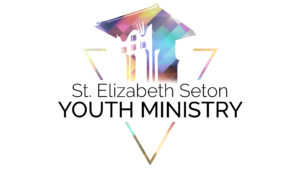 CONFIRMATION 1 & 2
Register here
Confirmation 1 Meets on Sunday afternoons from 3:45-5pm in the Social Hall.
Confirmation 2 Meets on Sunday evenings from 6:15pm-7:30pm in the Social Hall.
Download Confirmation 1 Calendar
Download Confirmation 2 Calendar
Students will meet on Sunday evenings and we will be using the following curriculum that addresses the teaching of the truths of our faith and fosters a deepening relationship with Jesus Christ that is lived out in daily life.
SAVE THE DATE! All Confirmation Candidates in Year 1 and Year 2 are expected to attend this year's Confirmation/High School Retreat on January 13-15th, 2023 at Whispering Winds Catholic Camp in Julian, CA. More details will be forthcoming! All High School Youth at St. Elizabeth are welcome to attend!
During our two-year Confirmation preparation, our focus is to engage and empower the "first teachers" of the Faith – the parents – and engage the Confirmation candidates in a welcoming and community-minded way. We do the former by encouraging parents to maintain an active role in their teens' formation. Ideally this will foster healthy, meaningful, deep and spiritual discussions within the family. We do the latter by creating welcoming environments, often facilitated by our high school leadership team, during each on campus session. We want all candidates to learn more about the Faith – sure! However, we want them to experience living in a community of Catholics, building authentic friendships, growing in faith together and experiencing Christ in each other. That's what being Catholic is all about!
When you register for a class, you give consent to receive Flocknote texts and email for updates on classes and events.
2022-2023 Calendar

Share our Faith.