Welcome to St. Elizabeth Seton!
May this church strengthen your faith, deepen your discipleship, offer support in times of trouble, and rejoice with your always.
Our warmest welcome goes out to all our new parishioners as we come together to celebrate the Risen Lord in the meal that unites us all.
Learn more about our different ministries . We look forward to welcoming you to our amazing parish! If you are already registered and have a question or suggestion, please fill up our Contact Form instead. If you require immediate assistance, please call 760.607.5010 during office hours Monday-Friday 9 am – 4pm.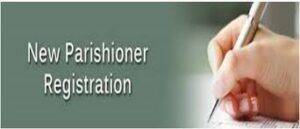 Choose St. Elizabeth Seton Carlsbad as your Organization.